Rhinoplasty is a surgical procedure that alters the physical shape and appearance of the nose as well as conserving or even improving the function of the nasal airway. But the measure of our success with it is the result of our collaboration to achieve a common goal: finding a way to improve your nose to where it is not the star character of your face. Rather, our mission is to give the nose a supporting role, holding the features of your face together in a harmonious way. And similarly, it all begins with the establishment of a harmonious relationship between us, where we set the precedent for an open line of communications that will exist throughout the process.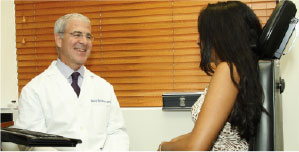 LISTENING TO YOU
This is the first phase of the interview experience, when you've come into my office to discuss your nose and present all questions and concerns you may have. We'll address all of these as well as explore the goals you want to achieve. What is it about your nose that you like and don't like? What features do you wish to keep and which ones would you like to change? We'll take as much time as you need and investigate everything together in a relaxed and informative setting.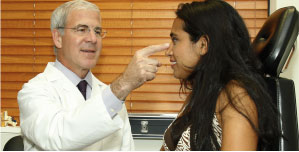 SHARING THE ARTISTIC VISION
Phase two of the interview involves my analysis of your nose and its relationship to the rest of your face. The relationship of your nose to your eyes, forehead, mouth, chin and cheeks will greatly influence how we perceive the size and shape of your nose. My mission will be to get your nose exactly to where it should be, to where it fits your face comfortably and naturally. At the end of the day, you still want to look like you…just a better you.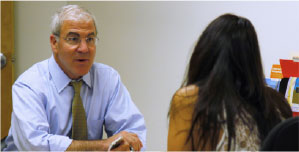 DEVISING A MUTUAL PLAN OF ACTION
As we explore your goals and how I can achieve them for you, we will formulate a mutual plan of action. Together we will agree on what will be done to change the shape of your nose, and I will describe in detail the various steps of the process, when they will occur and what to expect.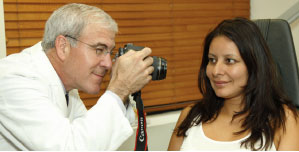 CAPTURING YOUR IMAGE FOR ANALYSIS
At the end of the interview I will take photos of you. This will establish the reference point for my detailed analysis.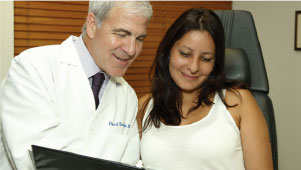 COMPARING NOTES/ REFINING THE VISION
Now we come to our second appointment. This is where you review your preoperative photographs. You can share with me your thoughts on the information you received in our previous meeting. As we review your photographs, I will share with you the operative plan. Remember, this is a mutual decision, and nothing will proceed until you are satisfied that every option has been analyzed and explored. This will give you the confidence to proceed with the Rhinoplasty, knowing that your wishes and expectations are what are guiding us.